Freesat Burford
Freesat Engineer Burford


Burford Aerial & Satellite Services
Freesat Installation Burford
freesat HD burford
Freesat Burford
Freesat Engineer Burford
Freesat Installation Burford
freesat HD burford
Freesat Burford
Freesat Engineer Burford
Freesat Installation Burford
freesat HD burford
Freesat Burford
Freesat Engineer Burford
Freesat Installation Burford
freesat HD burford
Freesat Burford
Freesat Engineer Burford
Freesat Installation Burford
freesat HD burford
Freesat Burford
Freesat Engineer Burford
Freesat Installation Burford
freesat HD burford
Freesat Burford
Freesat Engineer Burford
Freesat Installation Burford
freesat HD burford
Freesat Burford
Freesat Engineer Burford
Freesat Installation Burford
freesat HD burford
Freesat Burford
Freesat Engineer Burford
Freesat Installation Burford
freesat HD burford
Freesat Burford
Freesat Engineer Burford
Freesat Installation Burford
freesat HD burford
Freesat Burford
Freesat Engineer Burford
Freesat Installation Burford
freesat HD burford
Freesat Burford
Freesat Engineer Burford
Freesat Installation Burford
freesat HD burford
Freesat Burford
Freesat Engineer Burford
Freesat Installation Burford
freesat HD burford
Freesat Burford
Freesat Engineer Burford
Freesat Installation Burford
freesat HD burford
Freesat Burford
Freesat Engineer Burford
Freesat Installation Burford
freesat HD burford
Freesat Burford
Freesat Engineer Burford
Freesat Installation Burford
freesat HD burford
Freesat Burford
Freesat Engineer Burford
Freesat Installation Burford
freesat HD burford
Freesat Burford
Freesat Engineer Burford
Freesat Installation Burford
freesat HD burford
Experienced Freesat installers for Burford installing Freesat dishes discreetly to your beautiful Cotswold home is fast and affordable.
What is Freesat in Burford?:
Freesat is free and offers 140 + channels and has no contract or monthly bills, set up by the BBC and ITV as a not-for-profit company.
How do I get Freesat in Burford?:
Freesat is broadcast via a satellite so you will require a satellite dish to pick up the signal, which we can install for you discreetly. The next step is buying a Freesat box that takes the signal from the dish and sends the picture via a HDMI cable to your TV. We can help you choose the correct box and talk you through the options of buying one.
Our Freesat installers have extensive knowledge of Freesat installations and Freesat dish mounting and have provided their service to commercial and domestic properties in Burford for the past 10 years.
Our engineers can offer hidden satellite cabling or camouflaged satellite dishes and squish dishes for all your Freesat installation needs in Burford.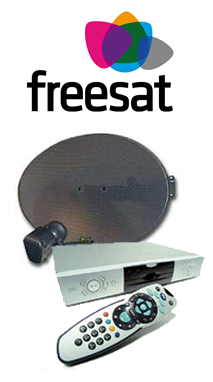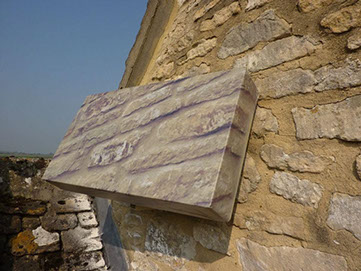 freesat installation
satellite dish installation
We can even help you source your new Freesat box using our connections with local TV shops in the Burford area to make sure your getting the best value for your money.
We also offer a comprehensive guarantee on all our Freesat installations in Burford.
To contact us about Freesat installations in Burford please call us on 0800 0122356 or 07445 927552 or email us on info@burfordaerials.co.uk
Freesat Burford | Freesat Engineer Burford | Freesat Installation
Burford AERIAL INSTALLATIONS / Burford SATELLITE INSTALLATIONS / AERIALS Burford / SATELLITES Burford